Después del gran éxito de la primera edición, Boxlab 4.0 vuelve en 2020. Este programa de Digital Acceleration of Tangible Products', ubicado en Santa Cruz de Tenerife, acompaña a proyectos emprendedores en su trabajo desde el prototipo del producto innovador hasta su lanzamiento al mercado.
Volveremos a participar en Boxlab 4.0, como Partner PrestaShop con formaciones y asesoramiento para todos los participantes del programa.
Resultados de Boxlab 4.0
A la hora de elegir la aceleradora que mejor se adecue a las necesidades del proyecto emprendor, es imprescindible ver las métricas y resultados obtenidos en ediciones anteriores.
Boxlab 4.0 es una iniciativa de la Cámara de Comercio de Tenerife y la Fundación MAPFRE Guanarteme, para impulsar aquellas startups canarias de productos tangibles innovadoras y con alto potencial. Es a su vez una iniciativa única, frente a otras aceleradoras enfocadas a los sectores tecnológicos, como bien recoge El Referente en su artículo «Nace Boxlab, la primera aceleradora digital orientada a productos tangibles».
Los resultados de la primera edición en 2019 fueron todo un éxito.
Los 6 proyectos que participaron en el crowdfunding, asesorados por Ángel González, consultor en crowdfunding y mentor, superaron el 100% de la financiación solicitada. A día de hoy ya tienen sus productos en el mercado. El periodico El Día lo resume en este artículo «Boxlab 4.0 valida el potencial del 'crowdfunding' en su primera edición»
Boxlab 4.0 – Aceleración digital de productos tangibles
The accelerator
At Boxlab, se encargan de validar tu producto en tu mercado objetivo, apoyarte en la captación de clientes y por otro lado, incorporan al proceso, las tecnologías de transformación digital necesarias para tratar de llevar el producto a lo más alto, como por ejemplo PrestaShop.
It's the Spain's only digital accelerator oriented to tangible products.
Boxlab presents you with the opportunity to:
Validate your product
Designing your strategy
Create or evolve your brand
Apply the 4.0 technology
Financing your product with crowdfunding
It has an effective duration of tres meses in which the entrepreneurs of the program have the follow-up and continuous support of their coaches.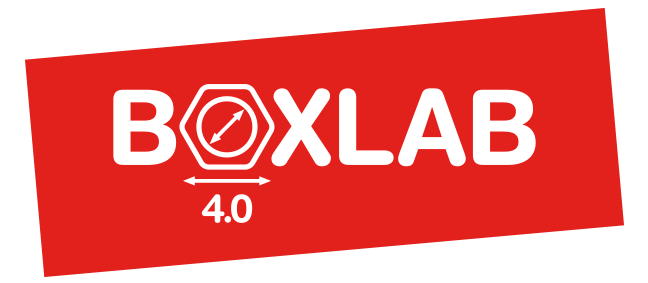 Servicios que ofrece Boxlab 4.0
At Boxlab te ayudan a impulsar tu producto y proporcionan una formación especifica, servicios de consultoría personalizada para el producto y un paquete de servicios de alto valor añadido.
TrainingTraining package: Specialized and high value training package that helps to acquire the knowledge that the product needs.
CoachingBusiness Coaching: Business coaching with specialized consultants who will work throughout the program to help achieve the objectives.
CrowdfundingCrowdfunding: They provide the strategy, design and support in managing a crowdfunding campaign to validate and market the products.
Technology 4.0A ready-to-use 4.0 technology toolkit, ready to help bring the product to market.
PrestaShop como herramienta clave de Boxlab 4.0 en 2020
Boxlab 4.0 prestará una serie de servicios como los nombrados en el apartado anterior pero cabe destacar uno de ellos, la utilización del software más potente del comercio electrónico.
PrestaShop es la plataforma de gestión de comercio electrónico con mayor crecimiento en los últimos años y la principal solución en España.
It is an 'open source' platform, which allows you to create an online store with all the necessary features.
Connect your business and sell online, with Conecta Software and PrestaShop
Many major brands are betting on PrestaShop, such as Carolina BoixThe Museo Nacional del Prado y McDonald's.

Formaciones de PrestaShop con Conecta Software
In order to take advantage of all the functionalities of this renowned platform, we recommend prior training to achieve the objectives and goals set successfully.
Como official partner de PrestaShop en Canarias, nos encargaremos de las formaciones para ayudar a los participantes de Boxlab 4.0 sacar el mayor provecho a esta herramienta clave para la venta online e impulsar su presencia digital.
Esto incluye las mejores practicas de SEO y marketing digital, para dar visibilidad a tu producto online, la gestión del catalogo, la elección de pasarelas de pago y otros modulos clave para impulsar tu ecommerce.
Cómo inscribirse en Boxlab 4.0
Visita el sitio web de Boxlab 4.0 y rellena el formulario que aparece en la cabecera. Te pedirán un breve resumen descriptivo de tu proyecto.
¡Mucha suerte y esperamos verte en Boxlab 4.0 en 2020![/vc_column_text][/vc_column][/vc_row][/vc_section]