La aceleradora Olympo Boxes se une a nuestro Portfolio Ecommerce, con su proyecto de sitio web corporativo desarrollado en WordPress
En este proyecto, se desarrolló una estrategia de branding, con el diseño del nuevo logo y enfocada sobre todo en el marketing de contenidos.
Los principales objetivos fijados para el proyecto fueron :
En primer lugar, la creación de una página clara e intuitiva que permitiera una mejor experiencia de usuario.
Segundo, mejorar la visibilidad por medio del branding.
Structure of the website
Olympo Boxes tiene el propósito de desarrollar negocios innovadores basados en Internet y en Aplicaciones Móviles hasta lograr demostrar el alto potencial de rentabilidad, haciéndolos evolucionar hasta una fase final en la que la tracción y escalabilidad del negocio puedan considerarse demostradas y, por lo tanto, nos encontremos ante un negocio atractivo a los ojos de inversores.
Se trata de una iniciativa de la Cámara de Comercio de Santa Cruz de Tenerife financiada por la Consejería de Economía, Industria, Comercio y Conocimiento del Gobierno de Canarias, a través de la Dirección General de Promoción Económica y el Fondo Europeo de Desarrollo Regional. Canarias avanza con Europa.
La página de inicio es el escaparate principal del sitio web. En ella presentamos los servicios, valores y factores que diferencian a Olympo Boxes.
Navigation menu
El menú de navegación cuenta con los primeros enlaces a »Recursos» – »Requisitos» – »Quiénes somos» – »Lean Coach» – »Metodologías» donde se aporta información acerca de la Aceleradora y los demás enlaces a páginas que pueden ser de interés para los usuarios ya que, aportan información de valor, como es el apartado de: »Prensa», "Blog" y "Contacto".
Se integran enlaces a los perfiles profesionales en las redes sociales Twitter, Facebook y Linkedin. Los canales de comunicación por email y teléfono también se mantienen visibles en este espacio destacado
Responsive design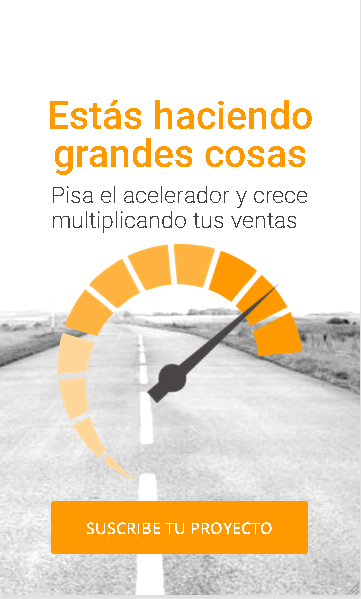 Para este proyecto, se ha elegido un diseño responsive que facilita la navegación en todos los dispositivos.
Por lo que se desarrolló un manual de marca donde se reflejó el logo, las fuentes y colores corporativos.
Los Sliders principales se diseñaron para comunicar de manera visual y atractiva la filosofía de la Aceleradora.
Espacio de Blog
La manera más sencilla de invertir en marketing de contenidos es mantener un blog corporativo. Es una vía directa para comunicar noticias e información de valor para los usuarios.
Por eso Olympo Boxes, cuenta con un blog, que ofrecerá información útil al visitante, relacionada con el mundo de las Startups y nuevas tecnologías.
Y también cuenta con un apartado de Notas de prensa, donde se podrá conocer el alcance y presencia de Olympo Boxes en los medios de comunicación.


Las publicaciones se ordenan de forma cronológicamente y descendiente par que aparezcan al inicio las publicaciones más recientes.