Reviews in ecommerce are an important factor in improving conversion and can positively influence the user experience. Therefore, we recommend including a section dedicated to reviews in your product sheet.
The integration of a review module is a can differentiate your products from the competition. It is true that it is a risk, as we do not have complete control over the content of the reviews. However, it adds credibility and can inspire confidence. Both influence the buyer's decision.
Don't be afraid of user reviews and boost your ecommerce through customer reviews and recommendations.
Learn about the key aspects and technical characteristics and the relevance of reviews and their integration in the online store.
What is a product review?
A buyer can post a rating in text and image format next to the product card in the online store. This can be a simple 1-5 star rating, a text including the buyer's name, or even text and photos taken by the buyer.
It is a space where you can contribute and share your opinions about the satisfaction or disappointment of the product or service purchased. They can even make recommendations and share application tips.
This way, other users can find answers to their questions, make their own assessments and decide in an informed manner whether to try the product or service.
Through the reviews we will be able to know the evaluations and purchase experience of our customers, as well as the satisfaction with the product as aspects that influence the company (shipping, transport, returns, etc..)
Why do online stores need product reviews?
Influence on other customers

Improved positioning

Better customer service

Better brand image

Reviews favor Marketplaces sellers.
The study carried out by Econsultancy reflected that product sheets with more than positive reviews, increase their sales conversion to 4.6%. In addition, positive reviews cause customers to spend more in the online store, up to 31%
Negative reviews - How to respond to them?
Negative reviews, although it may seem contradictory, are a factor that improve the credibility of the brand, it demonstrates a quality in customer service. In addition, we bring a perspective of concern for consumers on the part of the team.
But you have to know how to react to bad reviews. The main recommendation is not to delete the comment, since, in many cases, if only positive reviews appear, we will create a feeling of distrust with the customer.
Therefore, the best thing is to solve the problem as soon as possible, so that it is recorded and everyone can see that there is a great team behind the online store that is responsible for providing a quality service. Here are some tips for responding to negative reviews:
Firstly, it responds publicly to all complaints

Respond to negative reviews as quickly as possible

Keep in mind, empathy and education (even if in some cases the client himself does not have it)

Thank you for your comments and feedback and take responsibility for any errors

Try to compensate the customer by offering some solution that makes up for the negative experience

Spelling is extremely important. Write your answer correctly.

Important, do not publish personal data or anything related to the customer (the order number, full name, payment accounts, delivery addresses, etc..)

Remove only those reviews that are false
According to studies by Harvard Business SchoolIn the last few years, the media have defined 15% as the criticism we find in the online media, which is really false.
Positive reviews
After all, it is undeniable that consumers rely on other users' reviews to make their decision to purchase a product or service.
In this way, knowing the opinion of other customers who have already bought before, transmits a certain confidence and can later be translated into sales. Product descriptions and data sheets can say wonders about the products, but if we see a positive review from other customers, most of the time the doubt disappears.
To get positive reviews in your ecommerce we recommend you:
Use a review plugin that stands out for its usability

Sending of personalized emails and reminders that encourage or incentivize the writing of the review

Includes calls to action in the different sales channels.
According to a survey conducted in 2019 by Bright Local in the US, reflected that: out of 1000 people the 82% of consumers read local business reviews.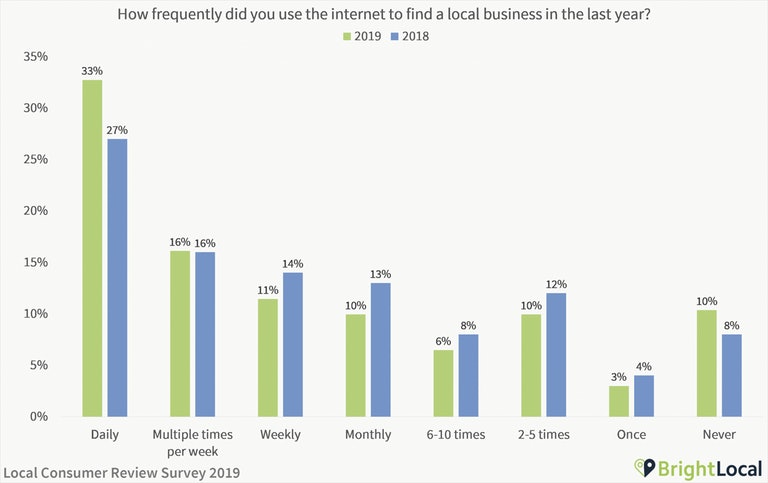 Modules for integrating product reviews into your PrestaShop
---
Modules for integrating product reviews into your WooCommerce store
---
The ultimate review app. Yotpo
This pmarketing platform for Digital Commerce helps businesses of all sizes generate and display reviews, photos and Q&As at every stage of the buyer's journey and on social platforms to build brand confidence, increase traffic and increase conversions.

What can we do with Yotpo?
It allows you to collect reviews, evaluations, photos, questions and answers from clients.
Increase conversions by displaying customer-generated content to facilitate purchasing decisions.
Generate targeted traffic by showing evaluations in organic search results and paid Google ads.
You can better share customer-generated content on social networks with a single click.
Build a community with your biggest followers using your own customer-generated content.
Make better decisions for your business using customer feedback and analysis tools.
Yotpo has official partnerships with Google, Facebook and Instagram and integrates with different ecommerce platforms such as Prestashop, Shopify or Woocommerce
Advantages
The main advantage is that with YOTPO we can generate more product feedback Comparing it with another evaluation tool, in addition, the email itself contains the possibility to answer, without having to go to a page with a form. According to your statistics there is a rate of conversion in excess of the 10% of buyers in partners.
Find out more about Yotpo

Do you want to sell online?
Everything a company needs for its ecommerce strategy: professional design, usability from any device, detailed product catalogs, search engine optimization and secure hosting.
Offer your products. Bring the best offer of your company to your clients
Security. Prices and Stock always synchronized to offer a maximum guarantee
Easy to use. Designs adapted to mobiles, intuitive and friendly
Automation. Manage your online store from the same solution you already use
Let nothing stop your business!
Download the free ebook Practical Guide to Selling Online