According to a report issued by the European Statistical Office (Eurostat), seven out of ten Spanish companies have a websiteThis confirms that Spanish companies are increasingly aware of the potential for promotion and growth offered by the Internet.
Having a website allows you to offer a company window worldwide, in addition to being able to exploit all the marketing potential offered by new technologies and open channels for customer acquisition and sale online.
However any person or company that decides to create a website with business objectives cannot be satisfied with just putting it into operation.
The mere fact that he exists does not guarantee that he will receive visitors.
It is very important to carry out a periodic web analysis and a constant work of maintenance and updating to increase the visits and economic performance of the web. In this task, it is very important to orient SEO that helps our site to show up in search engines and the online analytics that allows to study the traffic data to optimize the web.
What is web analytics?
Web analytics is a A set of techniques that allow the analysis of page traffic data and use them to guide marketing actions to be carried out.
By performing an online analysis, parameters such as the origin of the traffic, time spent on the page, unique visitors, redundant visitors, origin of the traffic, percentage of bounces, page views, peak hours, among others, are studied. Thanks to this data it is possible to improve the CFP campaigns(pay per click) and improve search engine positioning.
Thanks to the web analytics also obtain relevant conclusions to guide the marketing to be carried out through social media and get to know the most interesting websites to advertise. Other interesting data provided by an online analysis are the type of SEO contents that provide higher performance and attract more visitors, guiding the creation of future content.
Through the web analytics we will be able to analyze in detail the results of the marketing actions and make the right decisions about our website.
Metrics to take into account in web analysis
The metrics that we should pay most attention to in a web analytics process are known as KPIsIn the case of the "Key Performance Indicators" (KPIs), these are the key performance indicators (KPIs). They basically help us to process what we are doing according to the previously established objectives.
The KPIs may vary depending on the type of website and the objectives set, but these are the main ones:
Unique visitors

Exclusive visitors

Bounce rate

Output percentage

Pages viewed

New visits

Time of visit

Average duration of visit

Session duration

Reference Sources

Conversion rate

Recurring users

Traffic channel

Users per hour
Web Analytics Tools
Digital media presence requires analysis tools that allow us to monitor the evolution of visits, keywords, average time spent on the website, etc. Knowing all this data is key to better optimization of the website.
So, we bring you some of the web analytics tools:
Kissmetrics

Click

Webtrends

Woorank
The 85% of the websites that use some kind of analysis tool uses Google Analytics
In addition, Google has recently incorporated Data Studio to its wide range of solutions. Data Studio is a tool designed to integrate a large number of solutions on a single platform. Google only had tools that worked independently, but with the arrival of Google Data Studio they have achieved a much more complete range of products, since it allows, as we mentioned before, to integrate a large number of solutions in the same platform. In this way, a large amount of data can be combined to make more complete reports and more interesting visualizations for the analysis of your business.
Among its many advantages are
It's free.

It has an unlimited amount of data.

It allows great freedom in customizing and designing reports.

It gives the possibility to set up filters and create custom fields.

Notes and comments can be posted to help readers in the process of understanding the report.

It can be connected to a large number of data sources.

The reports created can be downloaded via a link to share the report online and can also be downloaded in PDF format.
As for the disadvantages, we can point out:
Although Data Studio allows you to connect a large number of data sources, it can sometimes be a little limited because it only allows you to connect data from your own sources or through external connectors and databases.

It does not have periodic emailing, as may be the case with Google Analytics.
Keep reading: The Kpi's of an Ecommerce
Check out our catalogue of analytics products and services developed over years of experience in B2B projects.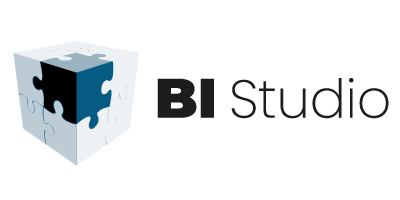 Your company from another perspective Dashboards for report visualization, metrics collection, data monitoring and predictive model extraction
---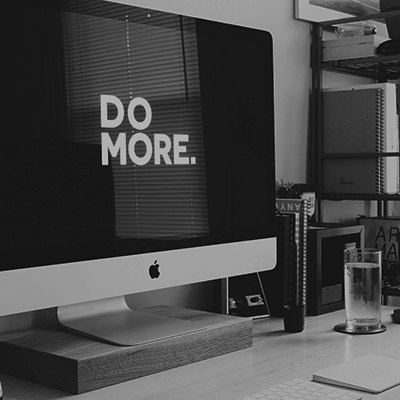 SEO On Page and Off Page. A well designed website, loaded with detailed information about our products and services, is useless if we do not receive visitors.
Next Resources for Monitoring
+ Social Network Analysis Tools
Developing effective marketing and communication strategies has never been easier. Social networks are an ideal communication channel to communicate and launch a large number of campaigns, so that a large number of people can be reached.
A data source is a set of statistical data, studies from public bodies, reports and associations that form a very valuable grouping for organizations since, through them, they can generate analyses that will help them make future decisions.
Data mining is a concept that refers to the process of extracting useful and understandable knowledge from large amounts of data that are stored in different formats in order to find patterns of behavior
Companies manage an increasing amount of data. However, collecting data is not the same as understanding it. Mastering word processing or spreadsheets is no longer enough.
+ Google Analytics For Ecommerce
Google Analytics offers a wide range of analytical tools that allow us to know in depth the number and type of visits we are receiving in our online store.