Añadimos a nuestro Portfolio Ecommerce a Sieper, con un sitio web corporativo y tienda online.
Este sitio web cuenta con una sección de WordPress en la que se desarrolló una estrategia de branding con el diseño del nuevo logo y se conecta con una tienda online basada en PrestaShop
Los principales objetivos fijados para el proyecto fueron:
Creación de una página clara e intuitiva que permitiera una mejor experiencia al usuario.
El aumento y mejora de la visibilidad por medio del branding.
Y Aumento de la tasa de conversión en la tienda online
Structure of the website
La prioridad en este proyecto era la de crear una web que facilitara la navegación a través de las diferentes categorías de productos. Y simplificando los pasos para llegar hasta los productos.
Navigation menu

El menú de navegación cuenta con los primeros enlaces a »Sobre Nosotros» – »Productos» – »Asesoramiento». Donde aporta la información acerca de la empresa y los servicios que ofrece. Y los demás enlaces a páginas que pueden ser de interés para los usuarios ya que, aportan información de valor, como es el apartado de: »FaQ», "Blog" y "Contacta". Y finalmente tenemos el enlace a la tienda online.
Además, en él se puede encontrar el carrito de compra con el objetivo de que esté disponible en todo momento, independientemente de la página que se está visitando.
Responsive design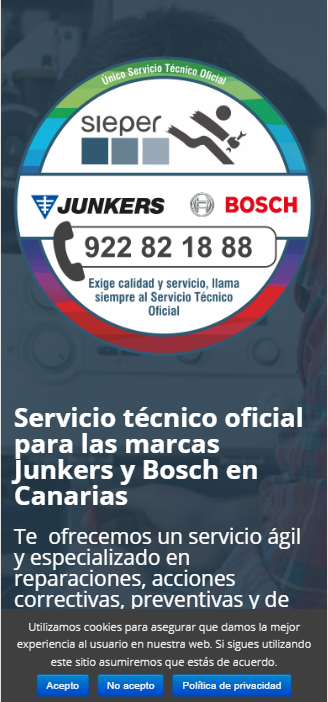 Para este proyecto, se ha elegido un diseño responsive que facilita la navegación en todos los dispositivos.
Por lo que se desarrolló un manual de marca donde se reflejó el logo, las fuentes y colores corporativos.
La experiencia visual a lo largo de la tienda siguen lo definido en el manual de marca.
Espacio de Blog
El sitio web cuenta con un blog, que ofrece información útil al visitante y relacionada con los productos y soluciones que ofrece la web. Es una vía directa para comunicar noticias e información de valor para los usuarios.
Las publicaciones se ordenan de forma cronológicamente y descendiente par que aparezcan al inicio las publicaciones más recientes. En todo momento el menú lateral permite consultar la últimas entradas, hacer una selección por categorías e incluso por fecha de publicación.
Otro elemento a destacar es la posibilidad de hacer búsquedas a través de un campo de formulario, donde el usuario puede especificar los criterios de búsqueda.

¿Quieres saber lo que PrestaShop puede ofrecerte?
Descubrelo aquí. Si ya tienes negocio, no lo dudes, vende online.