Nutralia Canarias se une a nuestro Portfolio Ecommerce con su tienda online creada en la mejor tecnologías actual en cuanto al desarrollo de tiendas online: Prestashop
Los principales objetivos fijados para el proyecto fueron:
Creación de una página clara e intuitiva que permitiera una mejor experiencia al usuario.

Y aumento de la tasa de conversión en la tienda online

El aumento y mejora de la visibilidad por medio del branding.
Structure of the website
Nutralia forma parte del grupo Intercon Canarias, fundado en 1988 en Santa Cruz de Tenerife con el objetivo de ofrecer al mercado veterinario un surtido de productos de calidad, avalados por fabricantes especializados en el sector que ayudan a desarrollar con eficacia y seguridad la labor diaria que requieren sus clientes.En el año 2006 nace Nutralia para expandirse a la Provincia de las Palmas de GRan Canarias para continuar su labor bajo este nombre.
La prioridad en este proyecto era la de crear una web que facilitara la navegación a través de las diferentes categorías de productos. Y simplificando los pasos para llegar hasta los productos.
Además cuenta con un acceso al área de clientes, para aquellos usuarios que ya se han registrado. Y por otro lado, también se facilita la información de contacto al inicio para facilitar que los usuarios contacten con la empresa al momento.
Navigation menu
El menú de navegación cuenta con los primeros enlaces a Inicio, Iniciar sesión, Mi cuenta o Caja, donde se aporta información de los productos. Además podemos encontrar el enlace a las páginas que pueden ser de interesar para los usuarios, ya que aporta información como ''Contacto''
Otro elemento a destacar es la posibilidad de hacer búsquedas a través de un campo de formulario, donde el usuario puede especificar los criterios de búsqueda.

Responsive design
For this project, a responsive design has been chosen that facilitates navigation on all devices. The visual experience throughout the store follows what is defined in the brand manual.
Technological features
---
Prestashop
Esta tienda online se ha desarrollado como comentamos sobre la tecnología de PrestaShop, pero cabe destacar, que se ha hecho sobre la última versión de este CMS: Prestashop 1.7
The new version of the most used ecommerce software in Spain and Europe is a true reconstruction from scratch.
Conoce aquí las características de esta nueva versión de prestashop 1.7: New features in Prestashop 1.7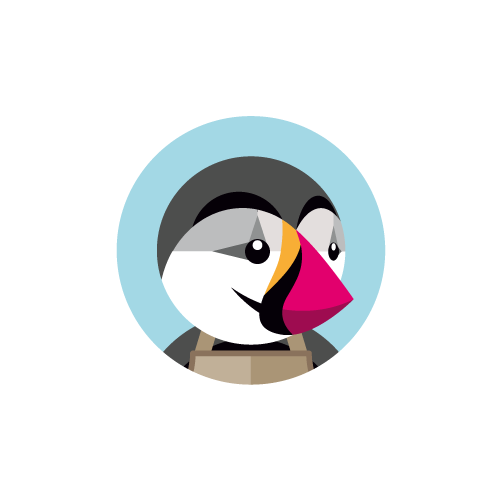 Do you want to sell online?