Resources for your Visual Identity
When users think of a brand, the first thing that comes to mind is the logo or symbol that characterizes it. And then, those concepts begin to emerge that everyone internalizes about the company based on the experience or information we have about it (values, mission, objectives..)
In this way, we can say that image is a very important part and it is necessary to take into account the visual branding in your business.
Visual branding is an essential element for any brand or company, whether small, medium or large.
What is Branding?
First of all, we want to emphasize the difference in branding and visual identity of the brand. Because, they are two terms that are usually used as synonyms but the truth is that they are not.
To achieve a solid business, you need to build branding and an identity that is strong and consistent. It's not just about creating a logo.
Therefore, we can say in summary that:
Branding: are the actions carried out by a brand to create a certain image. You could say it's an experience. The development of this is based on: mission, values, visions and the voice of the company.
Visual brand identity: it's about what you see and appreciate about a company. This is where colours, logos, typographies, graphic elements, etc. come into play.
How to define the visual brand identity?
In order to build a consistent brand or corporate identity you must work in an orderly fashion. Here are some of the key aspects that you must take into account to define the visual identity of your company:
Brand image

Business definition

Characteristics of the product or service

Target market

Vision, values and mission of the brand

Find more statistics at Statista
What elements form the visual identity?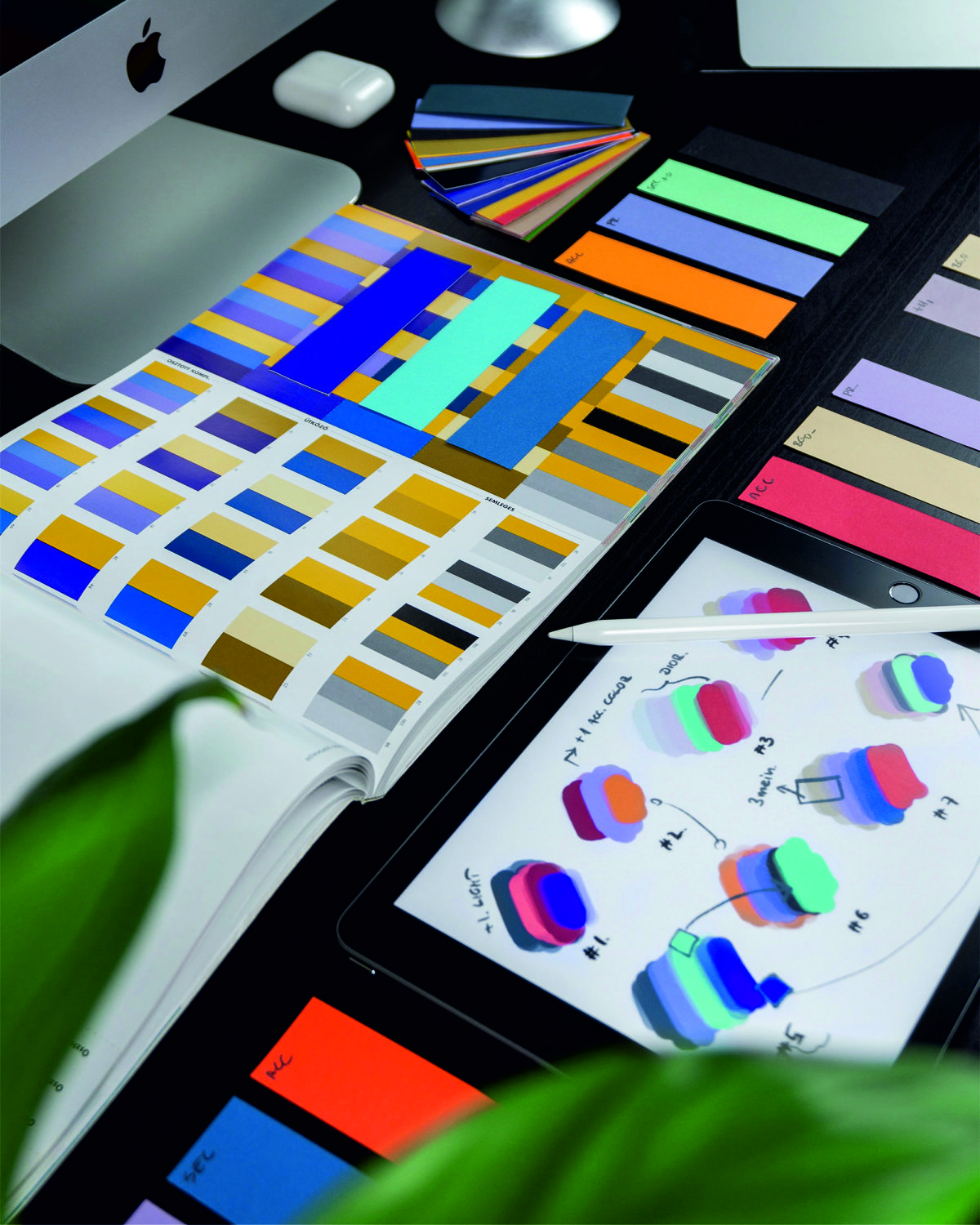 In order to establish and define a good visual branding strategy, it is necessary to develop and create a brand manual. This will be the guide where the rules to be applied by the brand are gathered, in relation to the aesthetic specifications of the design of all corporate materials.
Basically, it's about having defined the guidelines in a clear and concise way of how the company wants to transmit its visual or corporate identity.
Therefore, there are a number of elements that must be taken into account and paid special attention:
The logo and its distinctive features.

The brand's official typeface.

The communicative tone of it.

The most representative colour palette.
An image can convey the message you need at a glance.
Consistent visual branding approach across all channels -Templates
Social networks are the perfect channel to transmit both your brand identity and to make your products or services known. That's why we believe that images are a decisive factor in getting across the values you want to convey.
The best thing is to create and define a style of templates with which you can unify all the image of the company and use them for:
Promote Blog post

Disseminate events in person or online (webinar, courses ..)

Share motivational phrases

Share tips, guides, advice

To publicize new projects

Etc..
Image sizes at RRSS
The truth is, in the Social Networks care must be taken with both content and images. Because, images in social media define what you are and want to convey to followers visually.
With a correct unification of images in RRSS, you will be able to generate confidence in your clients.
---
Size of the images in RRSS: Facebook
Profile photo: 180 x 180 pixels

Cover image: 820 x 312 pixels

Event image: 1920 x 1080 pixels

Linked images: 1200 x 628 pixels

Horizontal publication: 1200 x 900 pixels

Cover videos: 820 x 462 pixels
---
Size of the images in RRSS: Instagram
Profile image: 180 x 180 pixels (but 110 x 110 pixels are recommended)

Square image: 1080 x 1080 pixels

Horizontal photography: 1080 x 566 pixels

Vertical image: 1080 x 1350 pixels

Vertical video: 600 x 750 pixels

Story: 1080 x 1920 pixels

Square video: 600 x 600 pixels

Horizontal video: 600 x 315 pixels
---
Size of the images in RRSS: Twitter
Profile photo: 150 x 150 pixels

Header photo: 1500 x 500 pixels

Video post (square): 720 x 720 pixels

Video publication (horizontal): 1280 x 720 pixels

Video post (vertical): 720x 1280 pixels

Post image: 1200 x 675 pixels

Card image: 1200 x 628 pixels
---
Size of the images in RRSS: LinkedIn
Profile photo: 400 x 400 pixels

Header: 1584 x 396 pixels
Company logo: 300 x 300 pixels

Company image header: 1536 x 768 pixels

Images with promoted content: 1200 x 628 pixels
Square image: 1200 x 1200 pixels
---
Size of the images in RRSS: YouTube
Profile photo: 800 x 800 pixels

YouTube cover: 2560 x 1440 pixels

Thumbnails: 1280 x 660 pixels

Video: 1280 x 720 pixels
---
Next Resources for Building Your Visual Identity
Bauhaus is a source of inspiration that cuts across the entire digital ecosystem. Find inspiration to create your brand.
When it comes to defining a coherent design system, we learn from the best. Here we present the Google Material Design.
+ Microsoft Fluent Design System
Fluent Design is Microsoft's design system. You know its elements, rules, and many applied examples.