What are the KPIs of an Ecommerce? Why do we need them and how are they used to get better results and more profit?
How do metrics, performance and outcome indicators differ and what tools and models are needed?
E-commerce, and the digital ecosystem in which it is deployed, continuously generates data. We can have more information than ever before in the history of commerce. Understanding how KPIs work can help us make better decisions, find weaknesses in business processes and improve online store performance. In this guide, we explain what KPIs are, how they are defined and used, and how they differ from other metrics and indicators. We include a comprehensive list of ecommerce metrics and the steps to identify which of them should be KPIs.
What is a KPI?
KPI is the acronym for Key Performance Indicator.
It is used in Business Intelligence to reflect the current state of a business and define a future course of action. It is defined according to the objectives established.
It allows to evaluate the success of an activity. Success can be defined in terms of move towards strategic goalsbut it can also simply be the recurring achievement of a certain operational target level.
For example,
6/10 customer satisfaction

60 % delivery times

34% conversion

0 defects
There are KPIs for each area of the company, which are grouped into dashboardsto have a global vision in every moment. In the business areas, the following are common:
Finance
Sales
Marketing
Human resources
Logistics
Production
"What cannot be measured cannot be controlled; what cannot be controlled cannot be managed; what cannot be managed cannot be improved." – Peter Drucker
Key Performance Indicators by David Parmenter
David Parmenter has written one of the reference books on the correct use of key performance indicators. He recommends keep up in the number of KPIs and to define the Critical Success Factors first. Parmenter developed the 10/80/10 rule.
In his British Airways example, the executive monitored 1 single KPIThe company has also introduced a new system of flight delays to improve its services and enhance its reputation as a more punctual airline. Read a summary here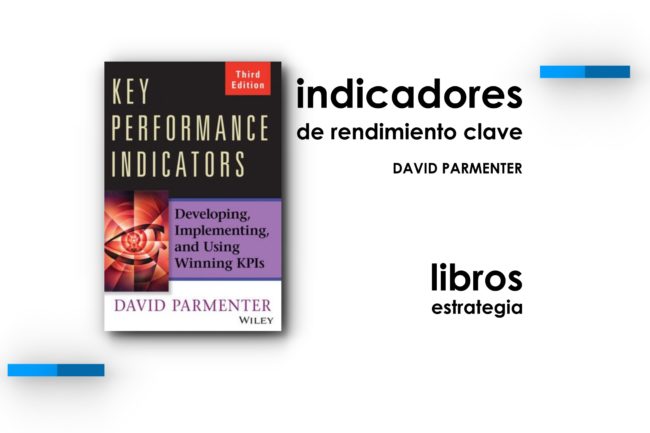 KPIs vs. web metrics
A web metric is a consistently defined and quantifiable measure of a website's performance.
The list of web metrics is long and this is because we have many sources of data.
The ecommerce itself is our main source of data, whether it is developed on PrestaShopThe following are some of the most popular products in the world: Shopify, WooCommerce or Magento. Here we have the product pages, the home page and the different landing pages that we use for advertising campaigns. In addition, an ecommerce site has shopping carts and a check-out process, which generates additional data.
Then there are also external sources, such as social networks, online advertising, etc.
All of them are data sources that capture quantifiable data. These are monitored and prepared for interpretation, follow-up and decision making.
The average purchase value is a metric, but it is not a KPI.
Unlike a metric, a KPI is an indicator password. It is not just any metric that the analysis tools show us in a predefined way. Metrics measure the processwhile KPIs measure the performance of those processes.
ExerciseTo start, select 3 or 4 metrics from the list of metrics and try to define the KPIs for each of them. Then we will see that the starting point is not the metrics, but it is important to know if we are already collecting data of what we need to know.
When defining a KPI, its characteristics must be taken into account. Given its importance compared to the set of metrics, a poorly chosen or poorly defined KPI can be detrimental to the business. Therefore, it is worth spending time and choosing and defining well the objectives, critical success factors and KPIs.
Characteristics of a KPI
The KPI must meet the criteria of the SMART model. It must be specific, measurable, achievable, relevant and time-sensitive.
S for specific - Specific:

be limited to a single relevant aspect, being clear and simple in its measurement.

M for Measurable - Be measurable

The purpose of this is to check the compliance in physical or monetary units.

A for Attainable:

or unattainable: that they are realistic and we can do it with the conditions we have.

R for Realist - Relevant:

that the goals set can be achieved.

T for Timely – Periodic or temporaryThe Commission is convinced that the objectives of the programme can be achieved only if they can be monitored regularly and an end date is set for achieving them.
How to choose a Key Performance Indicator?
The business models adapt their conversion objectives according to the sector and the type of public they are targeting. That is why this article can be of great help to you: Business models and conversion targets
The first step in choosing a KPI is to identify and define the Critical Success Factors (CSF). Only then can the corresponding KPIs be defined.
The next step is to become familiar with the sales funnel model for ecommerce and determine what stage our ecommerce is at. Do we already have online visibility and a good volume of traffic? Then the metrics of the next phase of the funnel gain importance. This does not mean that we stop monitoring the other metrics and do not invest in improvements of each phase. But it does mean prioritizing according to business needs. We explain this in detail in the next section.
While it is important to become familiar with all phases of the funnel, if we are just beginning to work on online visibility and brand recognition, it is more important to invest in the 1st phase of the funnel first. With 3 visits to the website, the next phases of the funnel will only show us vain metrics.
What is a vanity metric? If the 1st year we invoice 10 Euros, and the 2nd year 20 Euros, our growth metric will be 100%. That's a vain metric.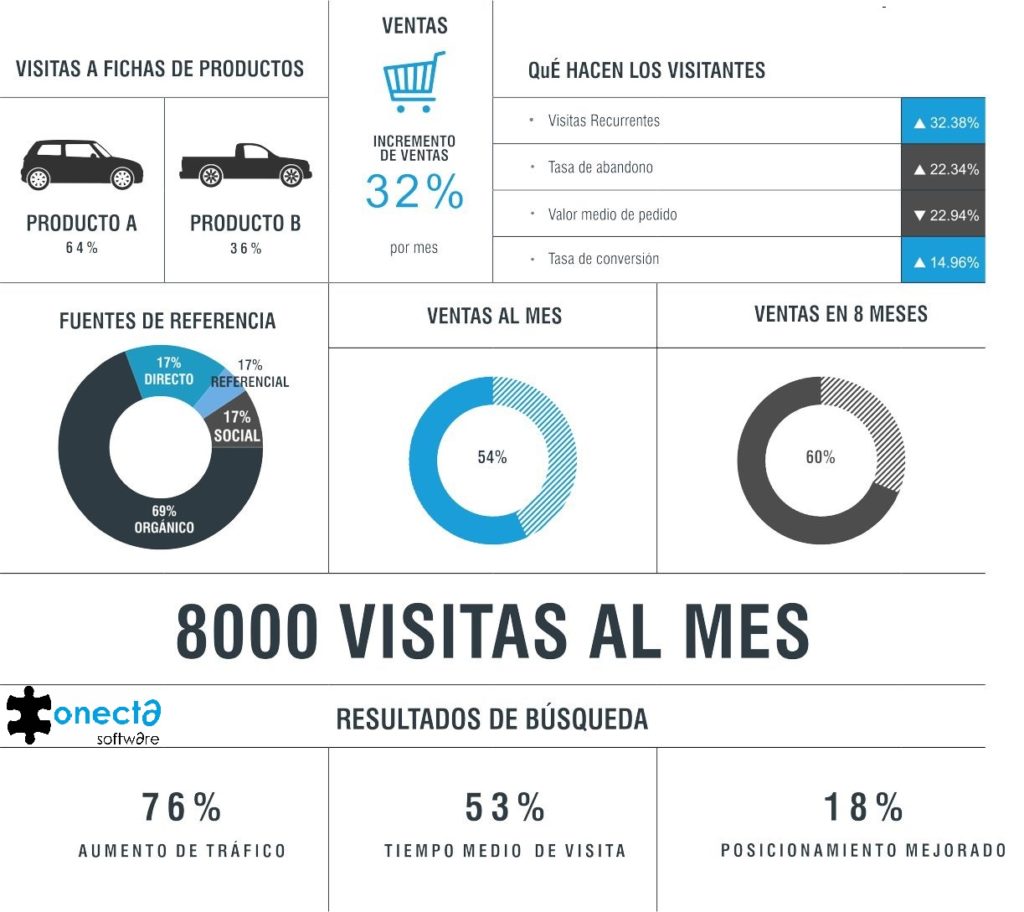 The Sales Funnel and Metrics in an eCommerce
We can group the metrics of an ecommerce according to the phase in which the customer is. To do this, we use the sales funnel model of the customer plant. The phases are:
Discovery
Consideration
Conversion
Retention
Recommendation
In each phase, we can use different tools to collect the data. Ideally, these sources should be integrated into a single tool, so that we can get an overview of the status of each phase.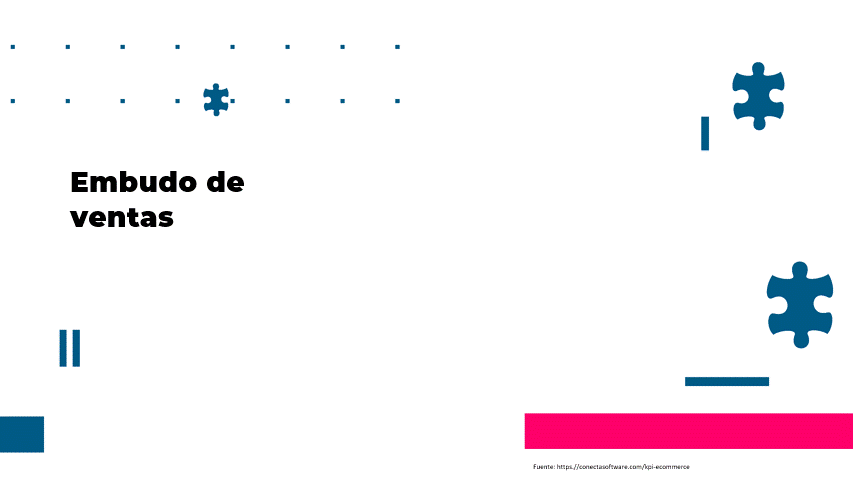 Depending on the type of business and the objectives, each phase can have more or less importance.
1st Phase: Discovery
One of the initial and even ongoing objectives of an ecommerce is visibility and brand awareness among its target customers.
The top of the sales funnel represents the first phase that the company and its potential customers go through.
We invest in marketing to make ourselves known and gain visibility to the target audience. How do we know if we are successful? When a potential customer encounters our product or service, while looking for a solution to their "problem".
There are metrics to measure the range and visibility that we have online. Rankings for keywords, impressions and interactions of potential customers serve to measure the success of the marketing campaign.
Tools such as the Search Console, which indicates the Impressions, Clicks and CTR that our ecommerce has achieved in a given time, be it 1 day, 1 week or 3 months, can help in this phase.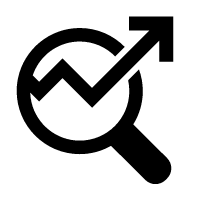 Impressions
Google Search Console's total impressions indicate the number of times a link to our website has been viewed in search results.
Impressions can also be produced through paid ads on third party sites, search results, social platforms, etc.
That's why other analytical tools are also involved, such as ad platforms like Google Ads, the social network statistics section, or OniAd, which indicate how many times our publication has been shown.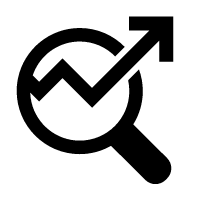 Scope
This metric refers to the total number of our followers and subscribers, for example to the newsletter, who are likely to see our publication. The mailing tool will give us information about openings, while the social networks also provide information about the number of followers we have on our social network profiles and how many of them have seen the publication.
2nd Phase: Consideration
Now that potential customers know about our brand, we move on to phase 2 and the metrics that measure how users get to our website.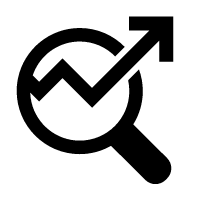 Click on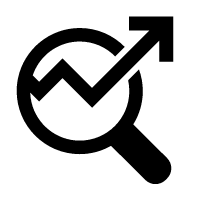 CTR (web print, email)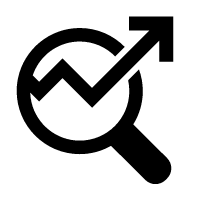 Web traffic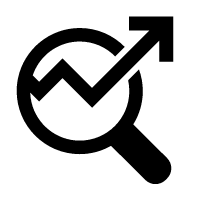 Number of visits in the product sheets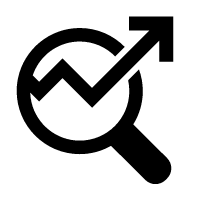 Average page views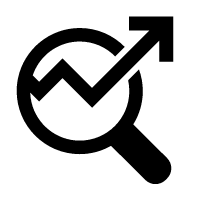 Bounce rate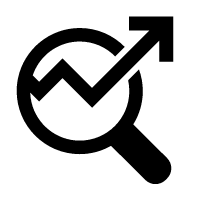 Distribution of Sources of web traffic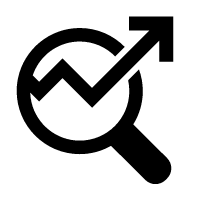 Organic traffic acquisition
3rd Phase: Conversion
Now that we have visitors to the site, we can start measuring performance on the site. The important metrics in this phase are dedicated to improving the conversion rate, facilitating interaction and usability and detecting possible failures in the web that may cause frustration and doubt in our potential client.
The ecommerce platform can give us information about which products are added to the cart, how many are abandoned, which payment methods are preferred and in case of physical products, where they are sent. Some example metrics: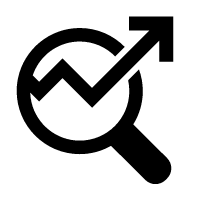 Customer Acquisition Cost (CAC)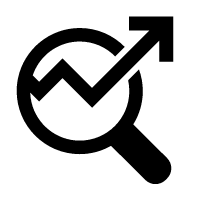 Best-selling articles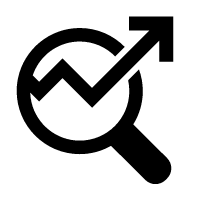 Shopping cart abandonment rate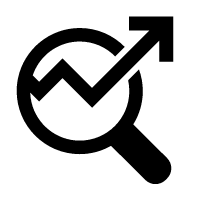 Conversion rate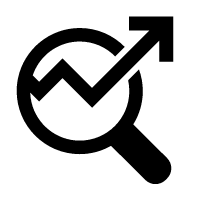 Benefits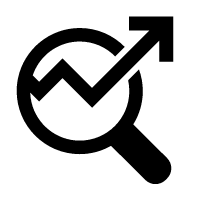 Average basket value (AOV)
4th Phase: Loyalty
How much does it cost to get a client? Now that we have the CAC (Customer Acquisition Cost), we can invest in building customer loyalty and thus reduce the cost. Satisfaction metrics, return rates and support tickets are important. Furthermore, we can measure how many customers subscribe to a point program, or move from a monthly to an annual subscription, or vice versa.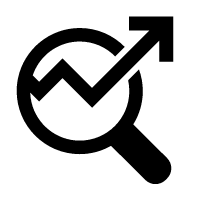 Retention rate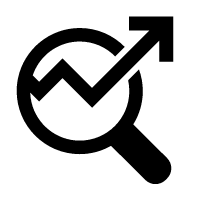 Repeat customers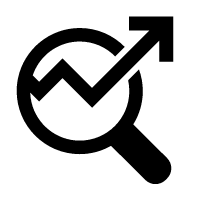 New subscribers to the loyalty program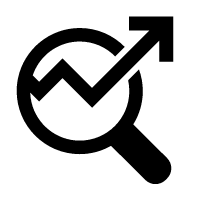 Return rates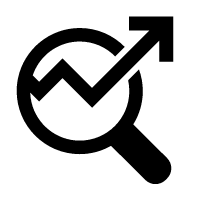 Upselling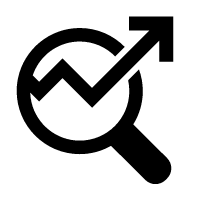 Customer Lifetime (LTV)
5th Phase: Recommendation
The best publicity is the recommendation that our clients give to other potential clients. Although it seems like an official indicator to measure, there are metrics for this phase. Loyalty program participation rate, for example, refers to the percentage of customers who share information and recommendations about our brand.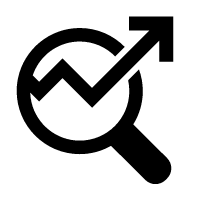 Net Promoter Score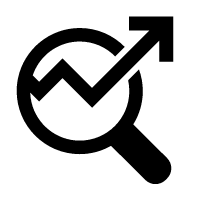 Customer references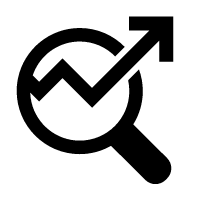 Customer Reference Conversions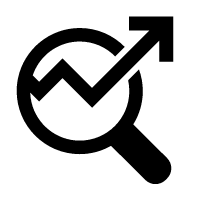 Subscription rate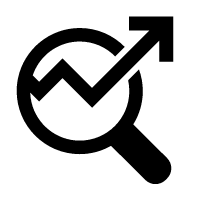 Social Networking Interaction Rate
You might also be interested:
Categories and attributes to facilitate the search in Online Shops
CRO - Improve your conversion rate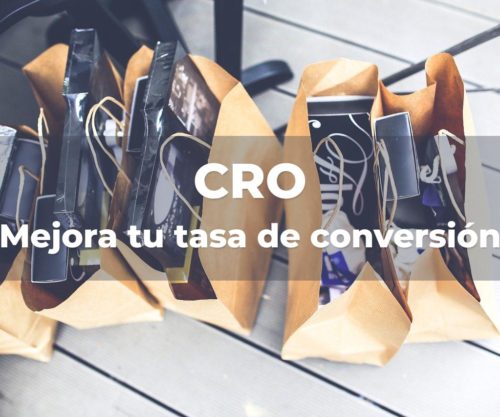 How can I monitor the KPIs of my eCommerce?
There are many online tools that allow the analysis and verification of the metrics that affect your Ecommerce. As we have seen through the sales funnel, it is not just one tool that collects this data. There are marketing tools, sales tools, and billing tools involved. We can collect data from each of them and interpret them in an isolated way, or collect them in dashboards with several data sources.
How often do you have to monitor the KPIs?
We collect metrics continuously and save the data to make comparisons, both historical and synchronous, for example between products or with competitors.
These analyses can be done weekly for the most critical metrics and monthly or quarterly for the relevant set of metrics.
In contrast, KPIs are checked daily. They are not used to make comparisons or see the evolution. Linked to a critical objective, it indicates whether or not we are meeting that objective. Its validity expires, depending on the type of business, between hours and days. Being SMART, we can take action on the spot if we go off target. Therefore, it is not viable to have an excessive number of KPIs and even less if it is only for 1 area of the company. Between 1 and 4 can be an acceptable amount.
Do you want to know more about connectors and solutions to integrate all your data?
There are free solutions for beginners and more complex ones for data analysis experts. Some tools are self-service. We must tell them what data we want and how we want to see it. Others come with predefined indicators and dashboards and we just have to connect our data to them.
BI Studio - Your company from another perspective
BI Studio is a set of tools that provide a large amount of reports and dashboards ready to analyze and make decisions in your business. It has more than 160 predefined indicators and reports to help companies better monitor KPIs.
One of the great advantages of BI Studio is that we can access these reports from any place and device. What are you in a bar and do not have access to a computer? Don't worry, just having a mobile phone you will be able to access all your reports and data. This allows you to make decisions based on data wherever you are, so you don't have to make rash decisions lightly. Another of its many advantages is that it can be connected to your management software without any problem, whatever it may be. This way you don't have to worry about whether your software is compatible or not with this tool.
BI Studio is based on an ETL process, that is, extracting, transforming and loading your data from various information sources into a Data Warehouse. What is a Data Warehouse? It is an electronic warehouse where a company usually maintains a large amount of information. The data in a data warehouse must be stored in a secure, reliable, easy to retrieve and easy to manage way. This data warehouse can be hosted on an enterprise server or even in the cloud.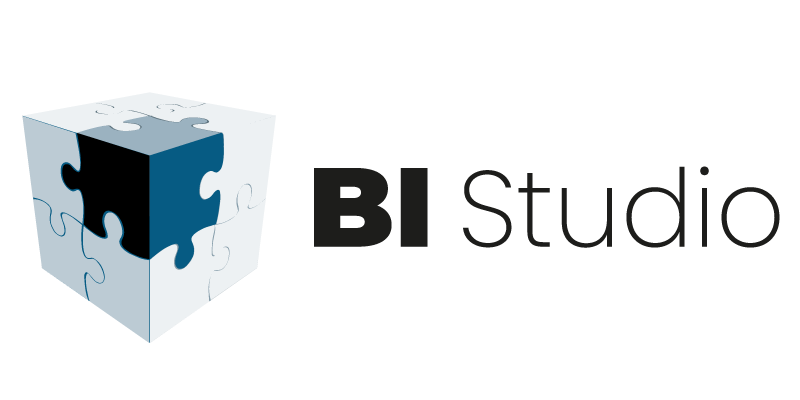 KPI-related terms
KPI

Key Performance Indicator (KPI)

CSF

: Chief Success Factor, Critical Success Factors

The source of the KPIs

Used to determine whether a company is thriving

Allows focus on the right priorities

BSC

Balanced Scorecard: Balanced Scorecard; Balanced Scorecard

Focused on strategic initiatives as opposed to CSF

KRI

Key Result Indicator: Key Result Indicator

Evaluates organizational performance, e.g. pre-tax profit

RI

Result Indicator

Evaluate the result at team level, e.g. the previous week's sales